17 tags
For many of us, this year was like a shotgun blast to the chest. 
Young lives came to an abrupt end. Relationships we'd fought long and hard for had reached their boiling points. Jobs we'd broken our backs for showed little gratitude for our efforts. While others were posting Instagram photos of their perfect relationships, delicious food, and posh lifestyle, our income trudged...
13 tags
I like ending blogs with a quote. Something that neatly ties together all the sporadic musings I've pedantically scribbled across my digital notepad. But sometimes I'll find a passage—a cluster of calculated paragraphs that simply cannot be condensed into a cute, bite-sized "Tumblr quote." Its words so precise, so potent, so packed with meaning, that to add any additional commentary...
10 tags
11 tags
12 tags
I love your reblogs. All the cute illustrations, vintage photography, and hilarious gifs—but what else can you do? I'm sure you've got some original artwork, entertaining stories, and provocative thoughts buried in that beautiful mind of yours. Let it all out.
20 tags
This is my friend Nina Hans. We make art together. Most people think I love hanging with her because she's a Jew with nice legs. And while this may be true, the primary reason I enjoy Nina's company is because she's better than me.  Not a better designer, writer, or even a half-competent carnivore by any stretch of the imagination; but a better worker—i.e. Nina knows how to...
13 tags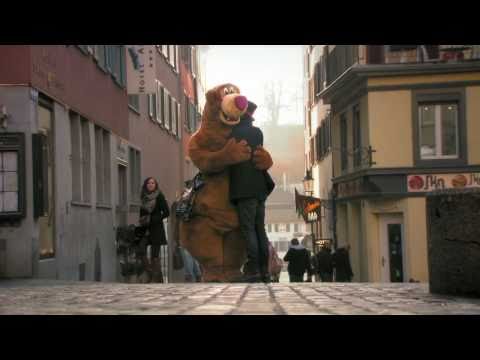 10 tags
A Jester's Gesture
B: Yo dawg, you wanna grab lunch?
P: I'm broke.
B: Don't worry, I'll spot you.
P: Nah, it's cool.
B: What! Do you hate FREE food or something?
P: It's not that, I just don't like feeling like I owe anyone.
B: Who said you'd owe me? Consider it a gift – from my heart to your stomach.
P: I think I'll pass, man.
B: C'mon, think about it—when you do people favors, do you consider it a huge inconvenience OR do you actually enjoy doing it?
P: I enjoy it.
B: Well, there you go!
P: Hmmm..
B: Look, I know you have my interest in mind, but sometimes it's good to be a LITTLE selfish. Constantly turning down kind gestures doesn't prove you're self-relient or "strong," it just means you're stubborn and prideful. So PLEASE, for the love of God, just let me buy you lunch! Allow me the honor to "suffer" on your behalf—it's all love, homie.
P: Jeez, okay. Let's get lunch.
B: Cool! You mind driving? I don't have a car.
P: -_______-
10 tags
12 tags
12 tags
14 tags
It is the creative mind — i.e. the writer, the speaker, the designer, the artist, the photographer, the director, the musician, the storyteller — that influence what gets HEARD and what gets IGNORED. They choose what information is vital and worth spreading; then they package it into something that grabs hold of your peripherals. They take what looks bland and DULL and make it delectable for...
7 tags
25 Random Facts
My prized "material" possessions include a collection of over 500 books, 300 dvds, an iMac, a DSLR camera, and a cereal bowl. I only get upset when people touch my cereal bowl. I have a "man-crush" on Michael Fassbender. If he had Ray Lamontagne's voice I'd probably be gay. I once fought a swarm of bees for over an hour. when I was done, I had no shirt, a...
13 tags
7 tags
"'Nobody's perfect,' is not an excuse to be stupid."
– Brother Teresa
10 tags
12 tags
12 tags
Matchbox Men
Some of the most inspirational people I've ever met will never get the credit they rightfully deserve. They're not very creative, not academically brilliant, nor do they possess the natural #swag of Donald Glover or Emma Stone. What they do have, however, is a damn good smile. They are amiable souls — genial and pleasant to be around. They listen to you ramble, without rushing to...
13 tags
23 tags
Reblog | Remix
The fascinating thing about Tumblr is it's socially backward. Instead of conversing with a person to find out who they are and what they do, you're granted instant access into their psyche — i.e. their Likes, dislikes, personal tastes and philosophies. Reading a person, now precedes meeting a person. We'd rather stalk than talk. And on Tumblr, there are no photo albums. No...
13 tags
Some artists turn you into a creeper. Their words and music resonate so profoundly with your current predicament that you end up obsessed — devouring everything remotely related to them: studio performances, radio interviews, and articles revealing their background and influences. Adele Adkins is one of those artists. Inspired by a recent breakup and her newfound love for country music, Adele...
11 tags
Comic Sense
Comic Sans is the Justin Bieber of Typography: hated by the cool kids, sported by the hipsters (for the sake of irony), and LOVED by my fat mexican nieces. Are either of these prime examples of their respective genres? Hell-to-the-Nah. But are they as horrible as people often assume them to be? I'd like to argue the contrary. Back when I was in high school — when...
16 tags
The Social Network is an intentional fable. An exaggerated tale of Facebook's origins that is meant to reveal something very important about our own lives. In the film, we criticize Mark Zuckerberg for his pride and hubris, when in reality it's his insecurity that drives him towards irreverent behavior. He is so self-loathing that he ends up sacrificing all his REAL friends for...
14 tags
10 tags
No Regrets
M: Personally, I don't have any regrets.
B: Really?
M: For sure. Without all my mistakes, I wouldn't be who I am today.
B: Because who you are today is perfect?
M: C'mon. You know what I mean.
B: Of course I do. You're saying you have no idea what 'regret' means. To regret is to feel ashamed of something; to have remorse and seek repentance. In other words, 'Regret' is one of the reasons you ARE who you are today.
M: Never thought of it that way.
B: I mean.. having "no regrets" sounds cute on some teenage girl's myspace profile, but if that were really true, you'd still be the same person you were ten years ago. Regret, remorse, guilt — these are the things that push us towards change.
M: That's true. But sometimes regrets can be SO paralyzing.
B: Oh, definitely. Especially if we dwell on something instead of changing something. But that has more to do with us than the feeling itself. Ultimately, regret is supposed to push us towards things like humility, forgiveness, grace, and gratitude.
M: That would explain why I'm much nicer to my parents now.
B: What do you mean?
M: When I was a kid, I used to argue with them all the time. Now that I have my own kids, I can finally see why they used to nag me so much. They did stuff for me that I was too young and naive to understand. Now, whenever I see them, I just give them these MASSIVE hugs.
B: That's what I'm talking 'bout, lil' lady.
M: Hmm. So what about you then? Any regrets?
B: Of course not. Regrets are for people who make mistakes.
M: I hate you.
9 tags
11 tags
Wooden's Wisdom
  Be more concerned with your character than your reputation because character is what you really are, reputation is merely what others think you are. Don't measure yourself by what you've accomplished, but by what you should have accomplished with your ability.  My father gave me a two-dollar bill for my grade-school graduation and said, "Hold on to this and you'll never...
10 tags
"Don't spend so much time chasing what's been taken from you that you..."
– Brother Teresa
12 tags
10 tags
The Creative Process
Hobbes: Do you have an idea for your project yet? Calvin: No, I'm waiting for inspiration. You can't just turn on creativity like a faucet. You have to be in the right mood. Hobbes: What mood is that? Calvin: Last-minute panic.
10 tags
This is for all you guys out there. All you boys who wallow in your defeat and hurt inside every time you see her. This is for you guys who have the perfect date planned, but can never find the girl to take. This is for you sad gentlemen clinging to hope, praying for your day in the sun. For you emo guys, I offer you this motivational speech; this piece of advice: Cut that goddamn bullshit...
11 tags
Watch
Kimbra - Settle Down (Live at Sing Sing Studios) 1cre·scen·do – a progressive increase in force or intensity.
11 tags
8 tags
"Apologizing doesn't always mean you're wrong and the other person is..."
10 tags
Know Thyself
Should you hold on or let go? Keep fighting or surrender? Speak up or shut up?  Go out for the night or stay in and do work? Is this passion or obsession? Love or infatuation? Childish stubbornness or dogged determination? Are they just another Chapter in your life  or are they really the Conclusion "this time?" Do they distract you from your goals  or do they help you stay...
8 tags
8 tags
Love Digitally
Becca. It's 1:30 AM and yesterday morning, I submitted a photo of my puppy's butt to: CorgiAddict.com.  If you look closely, I wrote your name on the bottom-right corner of the image. And thus far, the photo's been 'Liked' 69 times and Re-blogged 49 times — which means, 49 random strangers have ♥ Becca Joy posted on their tumblr pages. :D...
9 tags
Dear Uncle BJ (Part III)
Dear Uncle BJ, I don't get what the BIG deal is about Valentine's Day. Showing your love just ONCE a year?? That's stupid. If you're in a relationship with someone, you should be romantic with them all year long. Besides, I think people are missing the whole point of Valentine's Day, which is Saint Valentine. All people remember are chocolates, roses, and cheesy...
9 tags
12 tags
Vinyl Tap
"Some people who buy our jeans only want to wear them when they're pristine. When they start to fade or get holes in them, they don't wear them anymore. So you can bring them back to the store and get a new pair of jeans at cost. We take the old jeans and wash them, mend them, mark them with the initials of the person who wore them, and sell them. No matter how much money you invest in...
9 tags
8 tags
"But a hug can turn your day around… It's like an emotional Heimlich...."
10 tags
Truth & Dare
B: You know, I've never been one to complain about my grades, but why the hell would you give me a "C" on my project? During the class critique, not a single person had anything negative to say about my work.
S: Brendon, I'm not going to argue with the quality of your work. It's BY FAR the best in the class.
B: So what's the problem?
S: The problem is I'm not stupid. I can tell just by glancing at your work that you spent no more than fifteen minutes on it. Everyone else spent days on their projects.
B: But you just admitted it's the best in the class.
S: Yes. But you know, just as well as I do, that it's not YOUR best. And comparing yourself to everyone else in the class might get you a passing grade. But if you really want to reach or transcend your goals as an artist, you have to stop comparing yourself to others who aren't even at your level. Sticking to a "grading curve" only limits your potential.
B: So my grade is going to stay a "C?"
S: Well, that depends on you. If you get an "A" in my class it's because you fought for one. It's because you went the distance. It's because you kept on working, while everyone else went home to watch American Idol.
B: But you have to understand, I have OTHER classes to worry about too. Not to mention work and—
S: Look. You can label me "Unfair" all you want, but I'm not going to budge. 'Cause when the smoke clears and you're one of the FEW people in this world who actually gets paid to do what they LOVE, you're going to thank God there were people in your life who challenged you to be more than "good enough." So rip your soul open and find out what you're made of. I DARE you to be Great.
11 tags
#BuzzKill
Exhausted from working another late shift, I sped home anticipating the moment I'd be able to dive into bed and sink beneath my pillows and blankets. Instead I was greeted with a crowd of faceless college students debasing my kitchen and living room.  After a quick investigation, I gathered that my roommates had impulsively chosen Thursday as the PERFECT night to have one of their monthly...
10 tags
8 tags
"The most beautiful discovery true friends make is that they can grow separately..."
9 tags
Color Theory
As a surprise for my birthday, my boss, Nina Hans, took me to CBS to watch The Late Late Show with Craig Ferguson. His special guest for the evening was none other than Dr. Cornel West—one of the most poetic thinkers in black culture today. Leaning forward, completely entranced by Dr. West's soft-spoken, articulate wordplay, I began to recall why I loved listening to him in my early college...
8 tags
provo|King
"If a man is called to be a streetsweeper, he should sweep streets even as Michelangelo painted, or Beethoven composed music, or Shakespeare wrote poetry. He should sweep streets so well that all the hosts of heaven and earth will pause to say, 'Here lived a great streetsweeper who did his job well!'" "The ultimate measure of a man is not where he stands in...
9 tags
Advice from Uncle BJ (Part II)
Dear Uncle BJ,  Back in 2006, you wrote a blog (about LOVE) where you stated, "Nice guys don't finish last, they last to the finish." Well, it's been almost five years now, and every time I like a girl, she ends up choosing some jerk! I think it's safe to say you were wrong! Just WRONG!!!  xoxo,  T-Pain Dear Nephew Auto-tune, First off, I'd like to thank...
8 tags
Nostalgic State of Mind
Nostalgia is one of those words that packs a nice punch to the wiener. Its origins stem from the Greek words "Nostos" (return home) and "Algos" (pain). A more direct translation would be "Homesickness." The irony of this definition is that sometimes, the home we long for, was never ours to begin with. BUT during those moments we do encounter something that was once truly ours, Nostalgia is...